Connecting China and the World
Trustable Hong Kong Dedicated Server Service Provider
Connecting China and the World
Trustable Hong Kong Dedicated Server Service Provider
Please read and understand our policies as they are to protect the best interest of our customers as a whole. SunnyVision's general policy is to act as a neutral provider of access to the global Internet.
SunnyVision reserves all the rights on final explanation of all the meanings of the content in this polices. SunnyVision reserves the rights to modify the Terms of Service at any time without further notification.
SunnyVision reserves the right to suspend or cancel a client's access to any or all services provided by SunnyVision when SunnyVision decides that the account has been inappropriately used. If you are unsure whether any contemplated use or action is permitted, please send mail to
[email protected]
and we will assist you.
Clients will be held responsible for any and all actions performed by their account whether done by the account holder or by others. If server security is compromised, the account holder is responsible for all violations of these Terms of Service (so called herein) and SunnyVisions' Acceptable Use Policy (AUP), including SPAM, and all disconnect and reconnect fees associated with violations. SunnyVision does not harden or enable additional server security software outside of operating system defaults. The following terms constitute an agreement between you and SunnyVision Limited, ("SunnyVision"). These Terms of Service govern your use of the services provided by SunnyVision Limited (the "Services").
BY USING THE SERVICES YOU SIGNIFY THAT YOU AGREE TO THESE TERMS OF SERVICE
, including that you agree to transact with us electronically, that you consent to the information practices disclosed in our AUP, and that you consent to resolve in Hong Kong Special Administrative Region("HKSAR") any dispute that you may have with us, our suppliers, or the Services. Please note that we offer the Services "AS IS" and without warranties. These Terms of Service govern your relationship with us and our suppliers. We may change these Terms of Service at any time, as we deem appropriate. If we make changes that we believe will have a material impact on your use of the Services, we will let you know by sending you an email if we have a current email address for you, and by noting on our website that these Terms of Service has been updated. If you disagree with the changes to these Terms of Service, discontinue your use of the Services. Your ongoing use of any Services after the changes take effect signifies your agreement to the new terms. We encourage you to review these Terms of Service regularly.
SunnyVision's Responsibilities
SunnyVision agrees to furnish services, which are paid for in advance by the client, to the client, subject to complete compliance with the AUP and these Terms of Service. SunnyVision reserves the right to refuse Services to any potential client and/or to deny renewal of Services to any existing client, at the sole discretion of SunnyVision.
Changes to Terms of Service and AUP
SunnyVision's Terms of Service and AUP are both subject to change at any time and without notice at the sole discretion of SunnyVision. A change in policy shall not be grounds for early contract termination or non-payment. Client recognizes that the nature of the service supplied and the initial rates and charges have been communicated to the client. The client is aware that from time to time rates may change based on availability of hardware, overall market conditions or other factors. Clients will be notified of any increases in rates or charges prior to the billing renewal date on which such increases will take effect.
Non-Payment/Service Interruption
Services interrupted for non-payment may be subject to a HK$300 late fee. Data stored on a client's services will not be available to the client until reconnection is established or alternative arrangements are made to the sole satisfaction of SunnyVision. Clients deactivated for non-payment or charge-back are subject to their data being destroyed seven (7) days from suspension/charge-back date. SunnyVision is not responsible for data integrity, regardless of circumstance. SunnyVision strongly recommends keeping up to date and off network backups to protect against data loss.
Refunds/Charge-Backs
No Services rendered by SunnyVision are eligible for a refund. Prepayments and account credit are ineligible to be refunded, or transferred to alternate accounts. Any and all charge disputes must be reported directly to SunnyVision within thirty (30) days of the date which the charge originally occurred. If a charge which is deemed valid by SunnyVision, and validated by our Terms of Service or AUP, is disputed to a financial institution by performing a charge-back, then the client agrees to pay an 'Administrative Fee' of HK$1500 in addition to original amount of funds which were reclaimed.
Suspensions
In the event a service is suspended for non-payment, it will be subject to termination seven (7) days from the time of suspension. At which time, a termination fee of HK$300 will be applied to the account which must be paid within 15 days to avoid full account suspension. SunnyVision assumes no liability for the integrity of the data stored on a suspended server.
Cancellations
SunnyVision requires a seven (7) days notice of cancellation prior to the billing renewal date for the upcoming billing cycle, submitted via ticket system. A seven (7) days notice before the upcoming billing date is also required for any downgrades. All client data will be destroyed immediately after the cancellation date. If the notice of cancellation is not provided within seven (7) days, the server will still be canceled however a termination fee of HK$300 will be applied to the account and must be paid within 15 days to avoid full account suspension. Official SunnyVision Resellers may cancel their servers up to twenty-four (24) hours after the server's billing renewal date. After twenty-four (24) hours, the server can still be requested to be canceled by the reseller, however the termination fee of HK$300 will be applied to the account and must be paid within 15 days to avoid full account suspension.
Fraud
In the event fraud is discovered the fraudulent account, and all related accounts, are subject to immediate suspension or termination at the sole discretion of SunnyVision. All information available to SunnyVision about the fraudulent account/service shall be submitted to both local authorities, as well any financial institutions involved. All fraudulent orders are investigated, and all fraudulent clients will be prosecuted to the fullest extent of the law, whether within the HKSAR, or abroad.
Disclaimers of Liability; Indemnification
WE PROVIDE THE SERVICES .AS IS., .WITH ALL FAULTS. AND .AS AVAILABLE.. WE AND OUR SUPPLIERS MAKE NO EXPRESS OR IMPLIED WARRANTIES OR GUARANTEES ABOUT THE SERVICES. TO THE EXTENT PERMITTED BY LAW, WE AND OUR SUPPLIERS DISCLAIM IMPLIED WARRANTIES THAT THE SERVICES ARE MERCHANTABLE, OF SATISFACTORY QUALITY, ACCURATE, FIT FOR A PARTICULAR PURPOSE OR NEED, OR NON-INFRINGING. WE AND OUR SUPPLIERS DO NOT GUARANTEE THAT THE RESULTS THAT MAY BE OBTAINED FROM THE USE OF THE SERVICES WILL BE EFFECTIVE, RELIABLE, ACCURATE OR MEET YOUR REQUIREMENTS. WE DO NOT GUARANTEE THAT YOU WILL BE ABLE TO ACCESS OR USE THE SERVICES (EITHER DIRECTLY OR THROUGH THIRD-PARTY NETWORKS) AT TIMES OR LOCATIONS OF YOUR CHOOSING. NO ORAL OR WRITTEN INFORMATION GIVEN BY A SUNNYVISION LIMITED REPRESENTATIVE SHALL CREATE A WARRANTY. You may have additional consumer rights under your local laws that this contract cannot change. You use the Services at your own risk.
YOUR SOLE AND EXCLUSIVE REMEDY FOR ANY DISPUTE WITH US OR OUR SUPPLIERS IS THE CANCELLATION OF YOUR ACCOUNT. IN NO EVENT SHALL OUR, OUR AFFILIATES' AND OUR SUPPLIERS' AGGREGATE AND CUMULATIVE LIABILITY TO YOU FOR ANY AND ALL CLAIMS RELATING TO THE USE OF THE SERVICES EXCEED THE TOTAL AMOUNT OF FEES, IF ANY, THAT YOU PAID DURING THE PERIOD DURING WHICH SUCH CLAIMS AROSE. WE, OUR AFFILIATES, AND OUR SUPPLIERS SHALL NOT BE LIABLE FOR ANY INDIRECT, SPECIAL, INCIDENTAL, CONSEQUENTIAL OR EXEMPLARY DAMAGES ARISING FROM YOUR USE OF OR INABILITY TO USE THE SERVICES. THESE EXCLUSIONS APPLY TO ANY CLAIMS FOR LOST PROFITS, LOST DATA, LOSS OF GOODWILL, WORK STOPPAGE, COMPUTER FAILURE OR MALFUNCTION, OR ANY OTHER COMMERCIAL DAMAGES OR LOSSES, EVEN IF WE KNEW OR SHOULD HAVE KNOWN OF THE POSSIBILITY OF SUCH DAMAGES. BECAUSE SOME STATES OR JURISDICTIONS DO NOT ALLOW THE EXCLUSION OR THE LIMITATION OF LIABILITY FOR CONSEQUENTIAL OR INCIDENTAL DAMAGES, IN SUCH STATES OR JURISDICTIONS, OUR LIABILITY, AND THE LIABILITY OF OUR AFILLIATES AND SUPPLIERS, SHALL BE LIMITED TO THE FULLEST EXTENT PERMITTED BY LAW.
You agree to defend, indemnify, and hold harmless us, our employees, contractors, officers, directors, agents, affiliated companies, and suppliers, from all liabilities, claims, and expenses, including attorneys' fees, which arise from your use or misuse of the Services. We reserve the right to assume control of the defense of any third party claim that is subject to indemnification by you, in which event you will cooperate with us in asserting any available defenses.
Support
SunnyVision provides hardware support related to each direct client's service functioning. SunnyVision does not offer software support of any kind. SunnyVision does not provide software support/troubleshooting for the software items chosen from the order form. SunnyVision only ensures the correct default installation of any software item chosen from the order form, and in no way assumes liability for the configuration of any of the installed software. SunnyVision is not responsible for any downtime associated with the incorrect configuration of operating system kernels or any software, whether installed by SunnyVision or the client. SunnyVision may provide enhanced software support (including kernel configuration) for an additional fee. Please contact sales or support for enhanced support pricing. Each client is eligible for one (1) complimentary operating system (.OS.) reload per billing cycle; each additional OS reload is HK$500 per reload. Installation of an unsupported OS is subject to the prior approval of SunnyVision and to a HK$500 fee. SunnyVision does not provide any type of support to the clients of our clients (third party clients). SunnyVision will only provide support directly to clients of SunnyVision.
DSHelp!, Routine Checkup, Proactive Management
All DSHelp! services are provided on 'Best Effort' basis, and do not necessarily guarantee intended results. The Tier 1 and Tier 2 ticketing fee is limited to issues requiring an hour or less of tech time. Issues taking more than 1 hour to resolve will require a HK$600.00 Tier 3 Ticketing Fee in order to be completed. You may, however, choose to cancel the ticket for no additional fee. A final confirmation will be provided when the work is completed. Up to three (3) days will be given for the client to state if the work was not completed correctly. After the three (3) days, the ticket is considered completed and will require an additional cost for more work to take place. SunnyVision shall not be held liable for any downtime that is due to any DSHelp! support. DSHelp! support time is not eligible to be counted in any way towards the SunnyVision SLA (Service Level Agreement). Once a DSHelp! ticket is opened, it is non-refundable.
Abuse/Spam/Bulk Email Policy
SunnyVision reserves the right to deny mail delivery from any servers hosted on our network if they are believed to be involved in SPAM or SPIM activities. This includes spam support services such as DNS or spamvertized web sites. Our abuse department will locate abusive servers based on public blacklist monitors, abuse reporting from external networks, and other means. If our abuse department receives a report or otherwise becomes aware of abuse-related activities active on our network, we will identify the server the abuse was initially sent from (via IP and in some cases by domain) and create a ticket on behalf of the user who occupies the server with information regarding the abuse such as logs describing the abuse and an explanation of what abuse took place.
The following actions will be taken on a case-by-case basis:
An abuse ticket serves as notification that our abuse department has received reports of abuse originating from the server. We require a client response to ALL abuse tickets within 48 hours of the ticket being opened. Typically no service will be suspended or filtered within the first 48 hours of an abuse ticket being opened. If a response is not received within 48 hours, or the server is determined to be abusive (or likely to be abusive in the case of spam blacklistings) after the ticket is opened, our abuse technicians may filter or disable ports or IPs assigned to the server temporarily to prevent further abuse until a response is received. If a response has not been received to an abuse ticket within 7 days of being opened, the server is eligible for suspension and may be completely disabled until we receive a response.
Habitual neglect of abuse occurring on a client's server may lead to service termination or longer-term port filters as some blacklistings can take several weeks to time out or be removed. SunnyVision reserves the right to refuse services to any client whose account(s) have been fined or terminated for abuse-related activities. If an IP range or IP address has been blacklisted as a result of excessive abuse reports, SunnyVision reserves the right to issue a fine of HK$500 and immediately terminate the service.
Compromised servers issued abuse notifications: If our abuse department suspects that abuse reports associated with a client's server are a result of the server's security being compromised, our abuse department will offer the following options:
At the discretion of our abuse department, we will typically offer the ability to log in to the server and remedy the security compromise while leaving the abusive traffic filtered. Offer an Operating System reinstallation, setting the configuration back to the original state it was provisioned in. If Operating System reinstallation is not accepted as an option, SunnyVision may offer to manually retrieve/repair the files on the server, at a fee to be assessed and paid prior to any work being done.
Habitual security compromises that result in abusive traffic being transmitted or received from the server may result in service termination. If a client wishes to dispute any abuse reports, or any fine assessed in connection with abuse reports or blacklistings, the client must provide SunnyVision with an explanation via online ticketing system within 10 days of the abuse ticket being opened.
DMCA Complaints
SunnyVision handles any and all Digital Millennium Copyright Act (.DMCA.) complaints very seriously, and will thoroughly investigate each complaint received. SunnyVision reserves the right to pursue civil remedies for any costs associated with the investigation of a substantiated policy violation.
The following actions will be taken on a case-by-case basis:
A ticket is opened as a warning, providing 48 hours to resolve the situation.
After 48 hours with no client response, connection to the IP address from the DMCA complaint will be disabled at the network level. At this time, SunnyVision reserves the right to assess a HK$300 fine.
After 72 hours with no resolution, services on the server in question will be suspended.
After 7 days of being suspended and the issue not having been resolved, services on the server in question will be canceled and an Abuse Charge of HK$2000 will be placed on the account. All client data will be destroyed immediately after the cancellation date.
Users who violate this policy and fail to resolve the situation within 48 hours agree that in addition to these administrative penalties, they will pay .Research Fees' not to exceed HK$500 per hour that SunnyVision personnel must spend to investigate the matter, to be charged only if claims are found to be valid.
Bandwidth Usage/Overages
Clients agree to pay any and all bandwidth overage charges accrued on their account from the previous billing cycle. Bandwidth overage charges are billed per gigabyte at a rate of HK$10 over the allotted bandwidth on the service. SunnyVision reserves the right to suspend any account which does not pay bandwidth overage charges within 15 days. SunnyVision is not responsible for spikes in bandwidth that are caused on a client's service for any reason. Client assumes liability for all bandwidth to and from their services. If issued an expected to exceed bandwidth notification, clients are required to make payment arrangements within 24 hours of that notification to prevent possible service interruption until adequate arrangements are made. These arrangements may include being required to pro-actively upgrade bandwidth.
Payment Verification
Clients agree to submit to identity verification measures, designed for both the security of the client as well as the security of SunnyVision. The identity verification measures may include the faxing of two forms of government issued identification to SunnyVision, as well as a front and back copy of the credit card used for payment, as well as a copy of a utility bill with the billing address. In certain circumstances additional identity verification may be required, in addition to the previously listed forms.
Publicity
SunnyVision keeps all clients information private, however SunnyVision reserves the rights to display, disclose, reveal or use the service provided on any of SunnyVision & its associate(s) websites wherever & whenever published or on any publication or (electronically medium or hard-copy format) as demographics for marketing purpose.
SunnyVision reserves the right to use client quotes for promotional uses. Such quotes will be anonymous unless the client agrees to disclosure of their name. All communications from SunnyVision and the client are strictly confidential and for the intended use of the addressee only. Any disclosure, use or copying of the information by anyone other than the intended recipient is prohibited and you agree to be held liable for damages if you violate this agreement, forward the information, post it or allow it to be posted online in public or private forums or venues.
Electronic Notifications
Your affirmative act of using the Services constitutes your electronic signature to these Terms of Service and your consent to enter into agreements with us electronically. You also agree that we may send to you in electronic form any privacy or other notices, disclosures, reports, documents, communications or other records regarding the Services (collectively, .Notices.). We can send you electronic Notices to the e-mail address that you provided to us during registration. The delivery of any Notice from us is effective when sent by us, regardless of whether you read the Notice when you receive it or whether you actually receive the delivery. You can withdraw your consent to receive Notices electronically by canceling or discontinuing your use of the applicable Services. In order to receive Notices electronically, you must have a personal computer with a modem connected to a communications source (telephone, wireless or broadband), and a Windows-based or a Macintosh-based operating system with an Internet browser. You will need a printer attached to your personal computer to print any Notices. You can retrieve an electronic copy and a printable version of this contract by clicking on the .Terms of Service. link on any web page that hosts any of the Services. All contracts completed electronically will be deemed for all legal purposes to be in writing and legally enforceable as a signed writing.
Entire Agreement
This contract and any supplemental terms, policies, rules and guidelines posted on our website constitute the entire agreement between you and us and supersede all previous or contemporaneous written or oral agreements. If any part of these Terms of Service is held invalid or unenforceable, that portion shall be construed in a manner consistent with applicable law to reflect, as nearly as possible, the original intentions of the parties, and the remaining portions shall remain in full force and effect.
Choice of Law and Location for Resolving Disputes
You agree that the laws of the HKSAR govern this contract and any claim or dispute that you may have against us or our suppliers, without regard to the conflict of laws rules thereunder, and that the HKSAR on Contracts for the International Sale of Goods shall have no applicability. You further agree that any disputes or claims that you may have against us or our suppliers will be resolved exclusively by a court located in HKSAR. PLEASE NOTE THAT BY AGREEING TO THESE TERMS OF USE, YOU ARE: (1) WAIVING CLAIMS THAT YOU MIGHT OTHERWISE HAVE AGAINST HKSAR BASED ON THE LAWS OF OTHER JURISDICTIONS, INCLUDING YOUR OWN; (2) IRREVOCABLY CONSENTING TO THE EXCLUSIVE JURISDICTION OF, AND VENUE IN COURTS IN HKSAR COUNTY, OVER ANY DISPUTES OR CLAIMS YOU HAVE WITH US RELATING TO OR ARISING OUT OF THE SERVICES, THE SERVICE OR THE AGREEMENT; AND (3) SUBMITTING YOURSELF TO THE PERSONAL JURISDICTION OF COURTS LOCATED IN HKSAR COUNTY FOR THE PURPOSE OF RESOLVING ANY SUCH DISPUTES OR CLAIMS.
Disclaimer
SunnyVision will not be responsible for any damages your business may suffer. SunnyVision makes no warranties of any kind, expressed or implied for services we provide. SunnyVision disclaims any warranty or merchantability or fitness for a particular purpose. This includes loss of data resulting from delays, non-deliveries, wrong delivery, and any and all service interruptions caused by SunnyVision and its employees. SunnyVision reserves the right to revise its policies at any time without prior notification.
SunnyVision furthermore expects that its subscribers who provide Internet services to others will comply fully with all applicable laws concerning the privacy of on-line communications. A subscriber's failure to comply with those laws will violate SunnyVision policy. Finally, SunnyVision wishes to emphasize that in accepting services, subscribers indemnify SunnyVision for any violation of the subscriber of the Services Agreement, or of law or SunnyVision policy, that results in loss to SunnyVision or the bringing of any claim against SunnyVision. This means that if SunnyVision is sued because of activities of the subscriber that violate any law, the Services Agreement or this policy (which is part of the Services Agreement), the subscriber will pay any damages awarded against SunnyVsion, plus costs and reasonable attorneys' fees.
Acceptable Use Policy
You will be held responsible for all actions performed by your account whether done by you or by others! If server security is compromised, the account holder is responsible for all violations of SunnyVision' Terms of Service (the "Terms of Service") and this Acceptable Use Policy (this "AUP"), including SPAM, and all disconnect and reconnect fees associated with violations.
The following terms constitute an agreement between you and SunnyVision Limited ("SunnyVision"). This AUP governs your use of the services provided by SunnyVision (the "Services"). BY USING THE SERVICES YOU SIGNIFY THAT YOU AGREE TO THIS AUP.
Statement of Purpose
The Primary Purpose of SunnyVision is to provide our clients with the resources necessary to put their internet services online reliably in a lightning fast, high availability environment that responds quickly to each client's individual needs.
Regarding Ultimate Liability
The client is ultimately responsible for individual server security. SunnyVision disclaims all liability for server content.
Network Misuse
All clients are allowed access to the public and private network; however misuse of the network in any way, including interference, will result in a violation of this AUP. All violations of this AUP shall be subject to review by SunnyVision, and an appropriate course of action shall be taken as determined by SunnyVision in its sole discretion. Proper use of public network must comply with all HKSAR laws. Clients assume full liability for all content which they place on the server. Content displaying or transferring acts of copulation or exposed genitalia is prohibited, regardless of context. Forging any TCP/IP packet header or any part of the header information in any e-mail or newsgroup posting is deemed a violation of this AUP.
Sabotage
Any type of sabotage, regardless of intention, shall be grounds for termination of an account. This includes but is not limited to abuse of the remote reboot system by using it multiple times in a very short amount of time for improper reasons.
Private Backbone Network (SunnyVision Private Tunnel)
SunnyVision enables the use of a private backbone network, allowing clients to transfer data between servers with unrestricted limits on upload/download. This private backbone is in place to allow the upload/download of content, transmission of information between authorized clients servers, server administration, and transmission of information between servers and SunnyVision' servers, secure private administration of services, console access, and data retrieval.
Network Security
Clients are required and obligated to maintain all security on their servers. Any and all additional charges that are incurred due to client lack of monitoring or security are the responsibility of the client.
Monitoring Policy
SunnyVision does not actively monitor the content on its servers. Dedicated server content will only be reviewed upon complaint. Content that does not violate HKSAR laws or this AUP or the Terms of Service is deemed in compliance and shall remain intact. If content is deemed to be in violation of this AUP or the Terms of Service, it shall be reviewed by SunnyVision, and a course of action shall be taken to correct the problem, which may result in termination of the account or service.
Blacklist Policy
If any client or any third-party user that is a customer of our client uses SunnyVision services, network, or its physical infrastructure in a manner that causes SunnyVision, or any IP addresses issued by SunnyVision to be "blacklisted" or "blocked", SunnyVision reserves the right to suspend or terminate services of such client and/or suspend or terminate the access to services, network, and/or its physical infrastructure. Operating SunnyVision service on behalf of, or in connection with or reselling any service to persons or firms listed in the Spamhaus Register of Known Spam Operations database at www.spamhaus.org shall constitute a violation of this AUP.
IP Addresses
All IPs addresses issued by SunnyVision are the sole property of SunnyVision. Clients retain no ownership rights to any IP addresses issued by SunnyVision. Clients may not transfer IPs from SunnyVision. Any client purchasing over 8 IP addressed in addition to their server may be required to submit APNIC justification forms as well as submit to additional terms depending on the number of IP addresses desired. For more information about IP Addresses, please contact
[email protected]
.
IRC/Bittorrent/P2P
IRC Usage shall be allowed unless such usage is abused or creates or enhances any type of problem(s) with SunnyVision' services or network. It is also deemed a violation of this AUP if it is determined that IRC is the cause or root of a service interruption to other users. Clients may not operate and maintain IRC servers which connect to global IRC networks such as Undernet, EFnet and DALnet. Use of IRC plug-ins, scripts, add-ons, clones or other software designed to disrupt or deny service to other users is prohibited. If a client's IRC servers are frequently compromised or attract denial of service or distributed denial of service attacks that disrupt or deny service to other clients or users, then SunnyVision may null-route, filter, suspend, or terminate that client's service. SunnyVision allows the use of both Peer to Peer as well as Bit Torrent, but we do not permit the transfer of illegal content.
Law Enforcement
SunnyVision may be required by law to submit client information to law enforcement officials, when presented with a valid subpoena from a court with proper jurisdiction. In such event, the information requested is disclosed as directed pursuant to the subpoena. The safety and privacy of any client will only be compromised by the court order of a subpoena. SunnyVision will notify the client of the information request as allowed by the subpoena.
Violation Claims
Any Claim of Violation of this AUP that is being submitted by a third party must include the name and contact information of the complaining party, the IP address from which the alleged complaint originated, and a description of the violation. This AUP applies to all users of servers provided by SunnyVision, including without limitation the customers, clients and other users of our clients. SunnyVision reserves the right, at its sole discretion, to refuse new service to any individual, group, or business. SunnyVision also retains the right to discontinue service for any client for any reason or no reason and at any time, including without limitation for violation of this AUP.
SunnyVision - A Leading Infrastructure As A Service (IaaS) Provider
99.9% UPTIME
Multi-10G BGP Network With Global Deployment, Dedicated China Bandwidth, Dell and Supermicro Bare-Metal
Free Sign Up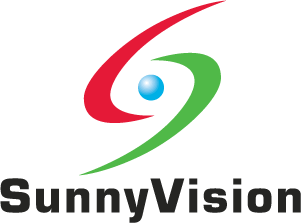 Professional HK Dedicated Server Hosting Provider
Dedicated Server
Other Products
Partners
Enterprise Solution